By: Mckenzie Donovan, Ottawa Life Magazine
"Sadly, children are not immune to life-threatening illnesses requiring medical treatments. Often their conditions require hospitalization that forces families to travel long distances within Ontario. Cornwall might not seem far in the summer months, but once winter arrives, it can feel like a world away. Now, imagine if you had to drive from North Bay, Timmins, or even Sault Saint Marie for medical care.
Treatment alone is a drain on families, but what if a child's hospital stay is extended? That's where Ronald McDonald House Charity comes in. First opened in 1984, the Ottawa location provides a place to stay for families living more than 80km from the Children's Hospital of Eastern Ontario (CHEO).
Step away from the hospital, the suites at Ronald McDonald House are comfortable and home-like, an oasis for families so they can be close to but removed from the clinical setting. The Ottawa Ronald McDonald House is one of 14 across the country.
Sheena Leveille knows the home-like atmosphere at Ronald McDonald House well. Her six-year-old son Kalix was born with a litany of health issues. The young boy has had 13 surgeries, the first at ten days old when his tracheal fistula had to be removed. After, multiple tests revealed that Kalix has two heart conditions, horners syndrome, esophageal dysmotility, a laryngeal cleft, and tracheomalacia, which his mother describes as the worst.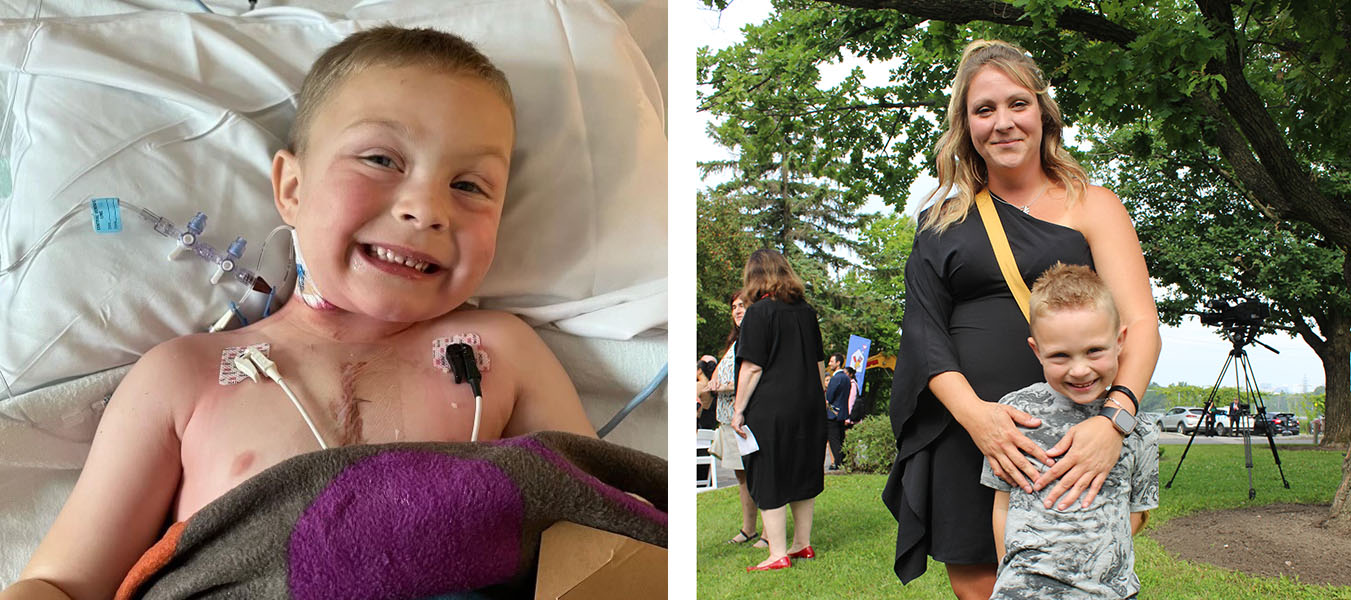 A real fighter and a happy kid, Kalix needs a lot of inpatient treatment, and the Leveille family has spent over seventy nights at the Ronald McDonald House in Ottawa. Leveille says that the house has played a significant role in their life, "We've been here for four years on and off, and this house is absolutely amazing."
Kalix loves staying at the Ronald McDonald House as well. Leveille says that when Kalix is released from CHEO and can recover at Ronald McDonald House, he kicks off his shoes and walks in like he owns the place. "I've never felt more at home (while) away from home," says Leveille.
Sheena Leveille explains that Ronald McDonald House is a magical place for Kalix, "It's like he forgets everything he's been through. The staff and the families are so welcoming."
As the province's second biggest city, the demand for space at Ronald McDonald House is constant, with a wait list that only continues to grow. Thankfully, soon that will change. On Thursday, August 10, 2023, there was good news for sick children and their families — the Ottawa Ronald McDonald House is adding 22 suites. The additional suites will bring the total number to 36, allowing many more families a place to stay while their child is at CHEO.
A groundbreaking ceremony at the Ottawa Ronald McDonald House was attended by Mayor Mark Sutcliffe, Liberal MP David McGuinty, McDonald's Restaurants ofCanada CEO Michèle Boudria, and the Parliamentary Assistant to the Minister of Children, Community and Social Services, MPP Nolan Quinn.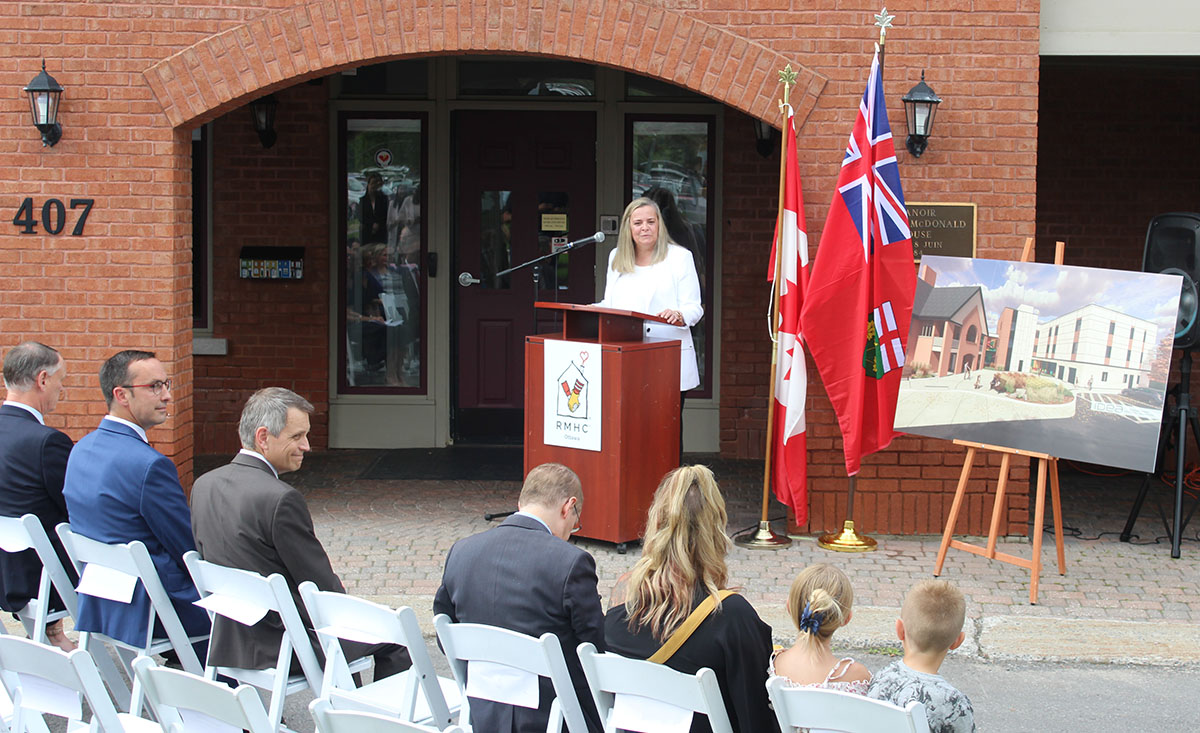 Boudria spoke of her close connection to Ronald McDonald House. The Aylmer native fundraised for the Ottawa location when she was a manager at a local McDonald's 39 years ago and even sat on the board at one point. Boudria expressed how she and all the 120,000 employees of McDonald's Canada are proud to support families and children when they need it most.
Stormont-Dunda-South Glengarry MPP Noland Quinn announced the provincial government's participation in the expansion with a $3.3 million grant to help the Ottawa location with the construction. Quinn said, "A larger Ottawa site will mean that more than double the current number of families will have accommodation, meals and support in a warm, safe, affordable, and compassionate environment."
Ottawa South MP David McGuinty stated that the federal government will always support initiatives like the Ronald McDonald House. He added that the project is close to his heart because his mother was a lifelong nurse at CHEO.
Ottawa Mayor Mark Sutcliffe thanked the federal and provincial governments for their investment in the program, which supports a "vital institution in Ottawa." Sutcliffe said that as a father, he has a deep connection to the mission: "When you put yourself in the position of a family with a child who needs medical care, and you think about how difficult that is. . . how many lonely nights there are, and how many difficult days there are, then you have an organization like Ronald McDonald House that is supporting those families in their time of greatest need." Sutcliffe thanked McDonald's Canada and CEO Michelle Boudria.
One in four Canadian families has stayed at a Ronald McDonald House or knows someone who has. Over 1800 families from 200 communities are assisted each year by the charity and given a place to call home in their most stressful times. Thanks to Ronald McDonald House, more families like the Leveille's can feel at home while away from home.
Photos: Photo of Kalix courtesy of the Leveille family. All other images OLM staff."